<!- mfunc search_box_body ->
<!- /mfunc search_box_body ->
<!- mfunc feat_school ->
Featured Programs:
Sponsored School(s)
<!- /mfunc feat_school ->
Expert in LGBT Therapy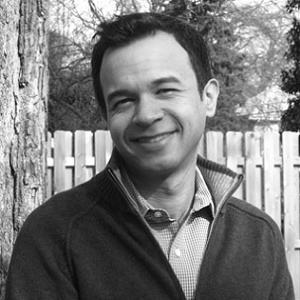 Israel Martinez, LCSW, understands firsthand what it feels like to be misunderstood. He is a therapist and a gay man who specializes in LGBT therapy. As a member of the lesbian, gay, bisexual, transgender community; Martinez was acutely sensitive to the shortage of therapists who truly understood the unique struggles LGBT's encountered in their daily lives. It was this awareness which motivated him to become a psychotherapist and life coach. For over a decade, Martinez has provided his clients both short-term and in-depth therapy in a friendly, calm and relaxing setting.
Martinez received his Bachelor of Arts in Psychology from the University of Pennsylvania and his Master of Science in Social Work from Columbia University. Practicing in Montclair, New Jersey, he utilizes various combinations of Cognitive Behavior Therapy (CBT), Dialectical Behavior Therapy (DBT), and Psychoanalysis. In addition to his clinical experience with the LGBT community; Martinez has amassed professional training in mental health and medical issues for transgender individuals as well as training in mental health issues involved with HIV/AIDS. He currently facilitates a psychotherapy group for gay men in midlife (ages 40-60) and runs the following workshops: The ABCs of Entering a Healthy Relationship, The ABCs of Maintaining a Healthy Relationship, and Make it Happen: Goal Setting and Achievement.
What made you want to become a therapist?
I decided to become a psychotherapist with this specialty after experiencing my own difficulty in finding a therapist with a specialization in working with LGBT clients. With a dearth of these types of clinicians, I was concerned that I would not be understood, feel comfortable, or be able to connect in therapy.
<!- mfunc search_btn ->
I was working in Corporate America at the time of this realization that the LGBT community needed more options to feel safe in therapy. I went to Columbia University to get my Master of Science in Social Work and then through three years of supervised training before opening my own practice, specializing in work with LGBT individuals, couples, families, and groups.
It is very courageous that you identify yourself as a member of the LGBT community.
A lot of my colleagues strongly suggested against making it known that I was a gay male and having my practice explicitly state that my specialty was working with LGBT clients. They were concerned that I would be jeopardizing my chances of having a thriving private practice in New Jersey because there would not be enough lesbian, gay, bisexual, or transgender clients to sustain a full-time practice. This was a chance I was willing to take because my concern was providing my community with a place that they knew immediately they could call their own. I wanted to contribute to ending this guessing game we have to go through when looking to find a therapist that really gets our experience and issues.
Would it be true to say that there are not a lot of therapists who offer what you do?
There are a number of psychotherapists practicing LGBT-affirmative therapy; however, very few specialize in work with LGBT clients, and even fewer identify as part of the community. My understanding is that I am the only psychotherapy private practice in the state of New Jersey that focuses solely on work with LGBT clients and makes it known that I am also part of the community. I offer all LGBT clients in New Jersey the unique opportunity to know before we meet that I am someone from their own community with a trained, studied, and personal understanding of their development and current issues.
It must be difficult for members of the LGBT community to find a therapist like you.
Imagine going through a very stressful time in your life and looking for a therapist with whom you are able to share your story in order to get help, without fear of rejection or misunderstanding, or having to hide aspects of yourself. This is a real concern for most lesbian, gay, bisexual, and transgender individuals and couples. When looking for a therapist it is extremely difficult to discern if that person truly understands the nuances of growing up gay, lesbian, bisexual, or transgender and the current daily issues that this community tends to encounter.
What other interests do you have?
In addition to having a thriving practice and serving as a resource, I also take great pleasure in immersing myself in the world of LGBT mental health, be it training or studying, in order to provide superior care to my clients. I am proud to know that I am providing my community a deserved service.
You mentioned earlier that there were those who doubted whether or not your practice would have enough clientele to survive. How did you achieve your success?
Through very targeted marketing efforts and networking, in order to let the community know I was an option for them, I grew into a full-time practice within a year and often act as a resource for agencies or organizations in need of advice, guidance, or direction on an issue related to helping someone within the LGBT community. I feel it is extremely important for me to serve as a resource for other mental health professionals because I feel that this area of healing needs more professionals that excel ethically and clinically in treating this population. I want there to be a more wide-spread understanding that there are unique challenges that this community has and continues to contend with that should be, at the very least, explored in therapy.
<!- mfunc search_btn ->