<!- mfunc search_box_body ->
<!- /mfunc search_box_body ->
<!- mfunc feat_school ->
Featured Programs:
Sponsored School(s)
<!- /mfunc feat_school ->
Adoption Social Worker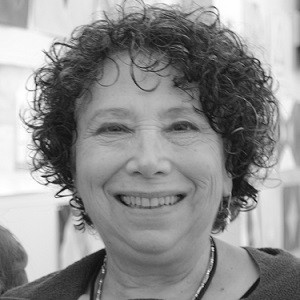 For those who have had little or no exposure to the world of adoption, its processes and procedures; the exact nature of the concept can be more than a little mystifying. What better way, then, to become an expert in the field than by actually adopting a child? Lynne Fingerman, MSW, Director of the Adoption Connection of San Francisco did just that.
Lynn grew up in a first generation immigrant family; her parents were in the retail business. Although higher education was not historically prevalent, they encouraged Lynn to further her education. Eventually, every family member within her generation successfully earned degrees and most went on to achieve graduate degrees. Lynn has a Bachelor's Degree from UC Berkeley in Social Sciences and an MSW from the University of Wisconsin. She went straight from undergraduate study to graduate school; although she recommends that those looking to go into social work take the opportunity to work a few years prior to going into a graduate program.
I became a social worker to make a difference in people's lives. My focus in social work was in program development. When my husband and I adopted a baby through open adoption, I became very interested in the field of adoption, and shortly thereafter, an opportunity presented itself with JFCS (Jewish Family & Children's Services of San Francisco, the Peninsula, Marin & Sonoma Counties) to start an open adoption agency. When I began my work in open adoption there weren't any adoption agencies specializing in open adoption of infants: These agencies were all doing traditional closed adoption, where the locus of control was with the adoption professional and not the birth and adoptive families. I really wanted to change that structure because I believed that the families would benefit from having choices about the kind of adoption they wanted and who the parents would be for that baby. Birth and adoption are profound life experiences, and the people having these experiences need to feel empowered to make their own decisions. In my opinion, the job of the adoption professional is to educate, counsel and support the process.
<!- mfunc search_btn ->
The field of adoption then, seems like a natural progression for you. Did this come as a surprise?
When I got out of graduate school I didn't think at all about adoption as a career. However, the first jobs I had included working on policies and laws regarding services to children in the field of education. I also worked as a mediator for parent/school conflicts, and I focused more and more on the development of new programs that affected children. I also enjoyed doing workshops and planning, and conducting trainings for parents, children, schools, etc. After I adopted by daughter I became very interested in the field of adoption and when JFCS in Northern California (in my local area) wanted to create an adoption agency, I felt it was a perfect fit for my background and interests. I've been able to create a unique model called "Identified Agency Adoption," and this model empowers birth and adoptive parents to be in control of their adoption process and work together to make the best plan for their baby. As a social worker, I get to be the support and guide to this incredible process. Being a director of an open adoption agency has been a very strong fit with my skills and experience.
I think anyone who has earned a graduate degree faced at least one challenge during the educational process. What was yours?
Initially, I wanted to be a teacher, and in college I volunteered in under served schools in the East Bay of the San Francisco Bay Area (California). I realized that the problems that these kids had were quite deep, and just being a good teacher would not be enough to allow these kids and their families to succeed. I realized there would need to be more systemic changes and the field of social work would let me help with some of these changes. I was in Berkeley in the late 60's, and you can imagine the optimism and excitement for social change during that time.
What is uniquely special or rewarding about specializing in the adoption field?
The field of adoption is very rewarding, because, as a social worker, I come into somebody's life at a very challenging time and work with them to help them make the best decisions for themselves and their families. Sometimes those decisions result in helping to create a family for a couple or individual who can't have a child biologically. For the biological "birth" family, hopefully, this process will help them get clarity and feel good about their decision (whichever decision she, the birth mother, makes), so that she (and he) can go on and reach some of the goals and dreams in their lives, while, over time, seeing their biological child thrive in the adoptive home.
If you could wave a magic wand and change the field, what miracles would you intend?
I'd like to see more education for professionals and adoptive families, and more resources for birth families. I'd also like to see laws made stronger for the "for-profit" businesses that are in this field.
What one thing do you hope to have accomplished by the end of your career?
I'd like to see infant adoption become more affordable for middle class families. Unfortunately, with the rising costs of doing business, the increasing needs of birth families, and for-profit organizations and businesses working in the field; it is a challenging business. At the agency that I founded, we've always put ethical decisions first over profit, which is how it should be in adoption. The integrity of the staff is so important. I feel so proud of the many families I've served in my 30 years in the field.
If a young person said they wanted to grow up and be just like you, what advice would you offer?
The field of social work still provides an opportunity to make a difference in many ways, in many different populations. My advice would be to get experience! Whatever your chosen interest…whether it is in developing countries or U.S. communities; I would recommend to someone interested in the field to clarify what it is they want to do and work a few years before going to graduate school.
<!- mfunc search_btn ->