<!- mfunc search_box_body ->
<!- /mfunc search_box_body ->
<!- mfunc feat_school ->
Featured Programs:
Sponsored School(s)
<!- /mfunc feat_school ->
Clinical Psychologist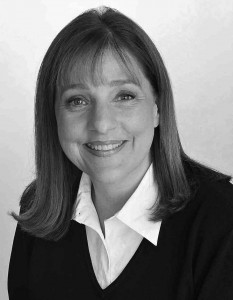 Dr. Leah Klungness is a psychologist and best-selling author who received her bachelor's degree from Syracuse University and her doctorate in clinical psychology from the University of South Carolina-Columbia. She runs a private practice in the Locust Valley part of Long Island and is a nationally recognized expert on single parenting thanks to her education and her personal experience as a single mother. She is the co-author of the best-selling book, The Complete Single Mother and co-founded a premier site for single parenting called Singlemommyhood.com.
How did you first become interested in psychology? Was there a specific moment you knew it was what you want to do?
I landed a summer job as a paraprofessional at a school for deaf children and got assigned to work with a psychologist. I wasn't anything more than a gofer, but I thought everything he was doing was fascinating and intriguing.
I was impressed with what he was uniquely able to figure out about these young children with special needs. So, when I went back to college in the fall, I registered for psychology 101. And that was the start of my career.
So what people do you deal with in your private practice now? And what was the motivation behind starting your own practice in the first place?
My private practice focuses on consulting with single parents and with individuals in the throes of high conflict divorces. It's a privilege to be in private practice, but, like any small business start- up, it's a gamble.
Honing your business skills – as well as your therapeutic skills – is essential. Unfortunately, marketing and other key business skills are not taught not in graduate school. Students considering careers as mental health professionals should also stay on top of the seismic changes in health care.
There's no question that these changes will impact – and likely change forever – how mental health care is delivered.
Can you go into more detail about the services you provide? What are you strategies and methods?
I emphasize behavior change; my work has a strong coaching element. People want help with "right now" issues – especially when they're in the midst of crisis, so my work is solution-oriented.
Psychologists don't tell people what to do.  Asking the right questions and knowing how far people can be encouraged to change is the "art" of consultation. Change is the most difficult thing a person can ever be asked to do.
So, people need a safe place to explore what changes – if any - make sense in their own lives.
<!- mfunc search_btn -> <!- /mfunc search_btn ->
Considering you have a personal experience with the challenges your clients face, is it difficult at times to separate yourself from your work? Do you think your personal experience as a single mother helps you be more effective in your work?
An intrinsic part of doctoral training is learning to establish professional boundaries. Feelings based on the experiences of the day are not shut off like a faucet. Like many mental health professionals, I follow a certain routine to transition from my office life to my personal life.
I change my clothes and spend time outdoors. Whatever the individual transition routine entails, however, it alerts your mind and heart that you're in a different sphere now.
My personal experience makes me a bit more relatable and credible. Empathy and therapeutic skills always trump personal experience, however.
Given the exhaustive nature of your work, do you ever get burned out? Is it difficult to see 10 or 15 clients per day?
First of all, I don't see that many clients daily. Each session is approximately one hour, and I definitely don't work 15 hours per day. If any mental health professional sees 15 people per day, they're in the nod and smile school of psychotherapy.
For myself and other committed psychologists, every session is like a chess game. I am 100 percent fully focused during what is always an intense hour. And non-therapy tasks are also part of any mental health professional's day.
Of course, burn out is a concern. But, like most mental health professionals, I monitor my own life choices. Spending time with family and friends helps me combat burn out.
On the other end of the spectrum, your work seems incredibly rewarding and gratifying. What's it like to help people and make a difference in their lives?
When someone changes his/her life and achieves personal goals, and you're instrumental in these efforts, it's an incredible privilege. I learn from each of my clients – and that's an opportunity I treasure.
What advice would you offer to students who are interested in following your career path and aren't sure what they need to do?
Look with a sharp business eye at the inherent risk and reward of earning a doctoral degree.  Ask yourself if the eventual financial compensation is sufficient to make up for years of lost income and to service staggering student debt.
Prospective psychologists need to think about how they will distinguish themselves within the mental health market place – and what specific skill sets will be required. I never discourage anyone from pursing a doctoral degree – which is the top-tier mental health provider status – but, if you spend the time and money to earn this credential, your postgraduate plans – by necessity - cannot be cloudy or vague.
Team-building skills are now essential. Changes in healthcare funding will mean a shift to group practice and working collaboratively with other healthcare professionals.
If you would like to know more about Dr. Leah Klungness you can follow her on Twitter @singlemommyhood.
For additional information on clinical psychology careers visit our page on Becoming A Clinical Psychologist in our career section.
<!- mfunc search_btn -> <!- /mfunc search_btn ->