<!- mfunc search_box_body ->
<!- /mfunc search_box_body ->
<!- mfunc feat_school ->
Featured Programs:
Sponsored School(s)
<!- /mfunc feat_school ->
Neuropsychologist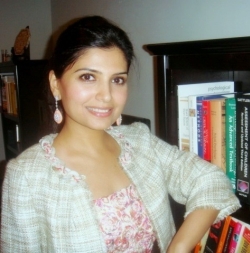 Dr. Sanam Hafeez PsyD, is an authority in the field of neuropsychology and neuropsychological assessment. She is a New York State Licensed Neuropsychologist and School Psychologist, and the founder and director of Comprehensive Consultation Psychological Services, P.C.  She is also a teaching faculty member at Columbia University.
Since 2003, Dr. Hafeez has devoted both her time and energy to providing neuropsychological educational and developmental evaluations to both children and adults in her practice. She also works with individuals who suffer from post- traumatic stress disorder (PTSD), learning disabilities, autism, attention and memory problems, trauma and brain injury, abuse, childhood development and psychopathology (bipolar, schizophrenia, depression, anxiety, etc.) In addition, Dr. Hafeez serves as a medical expert and expert witness by providing full evaluations and witness testimony to law firms and courts.
Dr. Hafeez immigrated to the United States from Pakistan when she was twelve years old.  She is fluent in English, Urdu, Hindi and Punjabi (Pakistani and Indian languages.) She resides in Queens, New York with her husband and twin boys.
Briefly, what is neuropsychology in your words?
Technically, Neuropsychology is a specialty within Psychology that deals with brain injury, more complex and higher cognitive processes such as memory, executive functions and learning.  However, I feel that my brand of Neuropsychology is a combination of clinical and school psychology with neuro-executive assessment tailored to each patient.  I always say that my job is to find the missing piece and provide answers not only to the patient but the other treating medical professionals.  If I do a standard neuropsychological evaluation that is not warranted, and cannot tell you what's causing the problem or how to remediate it, I have failed.
Why do you feel the field of neuropsychology is gaining interest and greater recognition?
I think because people are recognizing the value in something beyond an MRI or CT scan, which often tells you nothing other than everything is intact.  Sometimes, we need to know the more complex processes that impact our functioning but are not grossly impaired, and thus will not show up on a computerized or an imaging test.  Neuropsychology when practiced properly, is a marriage of neurology, psychiatry and behavioral health and can set many wheels in motion and finally help design a viable treatment plan.
<!- mfunc search_btn -> <!- /mfunc search_btn ->
How are patients evaluated and treated?
I get referrals from schools, parents and other doctors for children or teenagers, suspected or having difficulty with learning, behavioral problems, ADHD, speech and processing, as well as psychiatric issues such as anxiety and depression.  In adults, the referrals are often self-referrals, prompted by life transitions, wanting to return to school, seeking accommodations in college or on standardized exams, from their workplace, such as those wanting to carry a firearm for the police or military, or for ongoing therapeutic and medication management.  Their referrals can also come from their doctors, spouses, and the courts.
When patients are referred to a neuropsychologist, what disorders are most commonly evaluated?
Learning Disabilities, Autism, Traumatic Brain Injury, Memory or processing problems, Dementia, ADHD, and less commonly but for neuropsychologists such as myself also trained clinically, Manic depression, Schizophrenia, Anxiety, etc., many of the symptoms of which can overlap or cloud those of a cognitive nature.
Would you mind outlining your role within the field of neuropsychology?
I do assessments, not necessarily just the testing but more importantly, the initial fact-gathering intake to understand what the reason for referral is, before planning a battery of tests.  I also teach Neuropsychological Instruments at Columbia University as a Clinical Supervisor and lecturer and supervise several clinicians and interns on an ongoing basis.  The reports, analysis, diagnostic and recommendations, are the product of a good neuropsychological evaluation and take up a lot of the behind the scenes time and allows me to map out a patient's brain on a carefully written and explained document which hopefully helps them perform more optimally and productively.
How did you become interested in this field?
I started out being interested in clinical psychology but as I grew as a school psychologist, and understanding the overlapping role of cognitive and learning processes along with psychological ones, my focus changed from treatment to assessment.  I realized that treatment often falls short or is not brought to fruition because of a lack of a comprehensive diagnostic assessment, standardized and objective ways of looking at a problem and designing workable and effective solutions backed by empirical research.  I am fond of telling patients that what I do is the closest thing to a blood test or a hard science in the field of Psychology.
Learn more about how to become a neuropsychologist.
What advise would you have for students wishing to enter this field or pursue this field as part of their advanced degree program?
I hear a lot of students talking about Neuropsychology and think it's glamorous or sounds lucrative, but seem to have a very limited understanding of its scope.  I think like any other field, a student would be well advised to not only do their research but try to gain actual experience working alongside a neuropsychologist even on a volunteer basis, or at a center or hospital where some exposure is possible, before investing any time into it.  Sometimes, a field of study opens doors we never thought possible so if something catches your interest, pursue it.  You never know where it'll take you.  Don't get hung up on one idea or one area of practice.
<!- mfunc search_btn -> <!- /mfunc search_btn ->