<!- mfunc search_box_body ->
<!- /mfunc search_box_body ->
<!- mfunc feat_school ->
Featured Programs:
Sponsored School(s)
<!- /mfunc feat_school ->
Child Placement Social Worker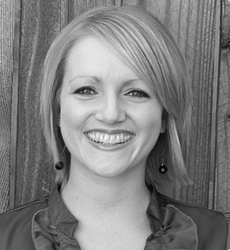 Natalie Vinzant may have started her college career as a music major but it didn't take very long for her to find social work and never look back. Watching neighbors go through the adoption process gave Vinzant an early interest in adoption and child placement and so she combined her interest in social work and her interest in the adoption process by working as a child placement counselor helping birth parents decide what is best for their baby and helping match birth parents with potential adopters. It probably isn't the first career specialty that comes to mind when people think of social work, which is all the more reason why it is an interesting career to read about. Vinzant's passion and experience are evident in the thoughtful and detailed way she answered the questions, so it isn't hard to become engaged in the material.
What is it that made you want to become a Social Worker?
In my life growing up I have always had a desire to have an impact in people's lives. Social work is often called "The Helping Profession." I enjoy helping people and empowering them to change their lives. When I was in high school, I had two older friends who were in school and Baylor University in the Social Work department. They shared with me about social work and from that moment on I wanted to be a social worker. I became interested in adoption while she was in middle school and had the opportunity to witness my neighbors go through the adoption process. Watching their journey, which was filled with struggles and immense joy, sparked my interest and desire to be involved in the ministry of adoption. Now, I have two nephews who were both adopted as infants and has changed adoption to not only be my job, but it is also part of my family.
Can you tell us a bit about your education? What was school like, how long did it take? Can you tell us a little bit about your experience before you started working at Chosen Child Adoption Services?
I graduated high school in 2005 then went to Hardin-Simmons University in Abilene, Texas. I graduated from HSU in 2010 with a Bachelor of Behavioral Science in Social Work.
While at HSU, the social work program required every student to spend two semesters in a Field Placement (internship) in a local social service agency. My internship was at Christian Homes and Family Services, a non-profit adoption agency in Abilene, Texas (www.christianhomes.com). I was an intern there for 9 months, two semesters, working with a Licensed Baccalaureate Social Worker named Becca. At this internship I worked with Maternity clients who were pregnant and choosing to place their child for adoption after the birth of the child. This job included crisis intervention; decision-making counseling; needs assessments and planning; grief and loss counseling; adoption planning; hospital and birth planning; choosing an adoptive family; facilitation of open adoption; and I did a research project based on past clients.
Long story short, I was a five year student at HSU, but I have finished the social work program after 4 years. Originally I was a music major, so switching my major put me behind a year in basic classes like English literature, biology, etc. Since I had to stay an extra year to finish the basic classes, I requested from my social work professors that they allow me to do another internship to keep up my social work skills and take the field placement class again as an audit. Like many skills, if you do not utilize your skills frequently and maintain them, you will decline in your ability. I didn't want to lose the skills I just spent four years working to learn. So they allowed me to do another internship for one semester at Child Protective Services which is under the Department of Family and Protective Services. Social work can be divided into categories and "types of clients", but for this purpose let's consider Macro, Mezzo, and Micro. (Meredith, has your class discussed this? Let me know if I need to clarify this). Working at Christian Homes directly with clients was Micro level. Working at CPS was Macro level, working with other agencies and the community. The person I interned with was titled the External Relations Specialist, and she developed and maintained working relationships with other social service agencies and helped with research projects in the community. This was not a positions working directly with parents and children who had open cases with CPS, but rather developing relationships with others who will help support those families.
After graduating from HSU in May 2010, I took the Texas Social Work Licensing Exam (http://www.dshs.state.tx.us/socialwork/) to become a Licensed Baccalaureate Social Worker (LBSW). I was hired by Chosen Child Adoption Services (CCAS) in April 2010, pending that I pass the Licensing Exam. I officially started at CCAS on June 1, 2010.
<!- mfunc search_btn ->
At what point in your career to did you start working as a Child Placement Social Worker? What exactly does your job entail? What is say, your 9-5?
I was hired at Chosen Child as a Child Placement Social Worker in 2010. At CCAS my title is Child Placement Social Worker and I'm considered part of Child Placement Staff on the organizational chart. I wear many hats here including social work, networking, marketing, fixing computers or printers as necessary. Haha! I'm our IT person and that's part of working at a small non-profit. We don't have the funds to pay for an IT service, so I just figure it out.
I work with birth parents, adoptive parents, and babies/children. When birth parents call, they are often still considering parenting their child or placing for adoption. We go through decision making counseling until she has decided what is best for her baby. If that is parenting, we will refer her to other agencies which can help her through the crisis pregnancy. If she has chosen adoption, we will begin specifically planning for adoption. This includes a Needs Assessment and Service Plan so we can develop a plan for meeting her needs. We continue working together until the baby is born, and even after the baby is born for however long she needs us. We do lots of counseling prior to birth and more intensive after baby's birth about grief, loss, separation.
For adoptive parents, I conduct Home Studies, host a monthly support group meeting called our Expectant Parents Meeting, and supervise them for six months after the baby/child is placed into their home.
My supervisor is our Agency Administrator who is an LMSW-IPR and LCPA. Licensed Master Social Worker with Independent Practice Recognition and is also a Licensed Child Placing Administrator. She also works with clients.
What role do you play in the placement of these children? Description of client services?
Birth Parents: most birth parents we work with are between the ages of 15-27, although the youngest we've had is 14 and the oldest is 37. Most are single women who are unable to care for a child due to finances, but also want more for their baby. Most want a father in the picture and know that is not possible as a single mom. We have a mix of races, but Caucasian and Caucasian/Hispanic are the most prevalent. This is very cultural as Hispanic and African American cultures are more supportive of extended family units and caring for each other compared to Caucasian families. (We can discuss this more if you would like to.)
When birth parents call, they are often still considering parenting their child or placing for adoption. We go through decision making counseling until she has decided what is best for her baby. If that is parenting, we will refer her to other agencies which can help her through the crisis pregnancy. If she has chosen adoption, we will begin specifically planning for adoption. This includes a Needs Assessment and Service Plan so we can develop a plan for meeting her needs. We continue working together until the baby is born, and even after the baby is born for however long she needs us. We do lots of counseling prior to birth and more intensive after baby's birth about grief, loss, separation.
I also work with Adoptive Parents. Most have been through infertility and never been able to conceive or carry a child safely or healthily. We have a range of ages from 30s-50s. We've even had a couple who were grandparents but felt God was calling them to parent again. They were a Caucasian couple who adopted a full African American little boy. Their testimony is on our website. Adoptive parents have a different process than birth parents. In Texas they are required to have a Home Study conducted. This includes writing autobiographies, background checks, personal and pastoral references, employment references, home inspections, pet records, medical exams, counseling records, and intensive interviews as a couple and individuals. I will go to their home to conduct the Home Study and will be there from 6-8 hours interviewing. It is very intensive!! After they pass the home study, I write the 25ish page report and our Board Of Directors votes to approve/deny the couple. If they are approved, they are considered Approved and being waiting to be chosen by a birth mother. The couples create scrap books about their family which the birth mother uses to choose who she would like to parent her baby. After choosing, they will all meet in person and begin developing a relationship. This is called Open Adoption. This relationship will also continue after the baby is born and for the rest of the child's life. After the birth of the baby, the birth mother signs her legal paperwork giving custody of the baby to Chosen Child. We in turn are allowing the adoptive family to care for the child, but since we have legal custody, we are able to go into the family's home to make sure they are being good parents, taking baby to doctor, bond appropriately, following through with the open adoption agreement with birth mother, etc. After the supervision period of six months, then the couple is given custody of the baby and the adoption becomes legal and final.
In the case of an infant, we generally just observe the baby during the visits at the parent's home, watching the interaction and seeing that the baby is well cared for. In the case of a toddler, we might need to help the child adjust more to being in a new environment with new parents. This can be very confusing to a child, and the child may need to attend a few sessions of play therapy or be evaluated by a child psychologist. Our role is adjustment is more intensive for a toddler and their adjustment may be more difficult.
Do you find your job challenging? If so, in which ways? What kind of rewards do you get from this kind of work? (I imagine there are a lot!)
I believe there are many challenging things about my job, but it also comes with many rewards! One of the biggest challenges for me is separating work from my personal life. Work in social work and especially adoption is dealing with so many peoples' emotions. It is very difficult to not become attached and to keep my own personal emotions separate from the situation. As a social worker, we are guided by the NASW Code of Ethics. Adherence to the Code of Ethics helps me to keep the professional boundaries. Another challenging aspect is that social workers are working with people whose lives are generally in crisis. Crises do not go on hold just because I am not in the office. The boundary between work and my personal times is often very blurry. When dealing with a very critical situation, I simply keep track of my overtime and will take time off in the next week or when possible. My husband struggled with this for quite a while as he didn't understand that my clients were in often crisis and they needed me to help them through the crisis. Through many conversations and his heart softening towards my clients, he has developed a tenderness and greater level of understanding to the difficulty that birth-parents experience.
The first reward that comes to mind is seeing birth-parents make such a sacrificial decision for their baby and then being able to see how their sacrifice has allowed their child to have a wonderful life which they are able to be a part of. I witness babies grow into children who have great lives with their adoptive parents, but also love their birth-parents  This doesn't make sense to many people unless they are familiar with open adoption. Adoption is a sacrificial display of the deepest kind of love. When a mother is able to say that because she loves her baby so much, and she knows she can't provide all her child needs at this time in her life, she allows another family to become her baby's parents. Then she is able to find joy in her decision because she is helping to create a new family. Its heart-wrenching, beautiful, and joyful at the same.
If someone was looking to become a Child Placement Social Worker, what advice could you offer, to help steady their path?
First things first: finish high school and college. This job requires at least a bachelor's degree in social services (social work, sociology, psychology, etc.). Another very important thing is to do at least one internship during college. As explained above, I was able to do two internships in college and this gave me more experience that I needed to be sure I wanted to work in adoption. Also vital to being hired as a Child Placement Staff at an adoption agency is prior experience at an adoption agency.
Any final words of encouragement for anyone looking to enter this career field?
Social work can be very difficult at times, but if your goal is to love on people and empower them to better/change their lives, you can get through it. You must find a way to decompress, de-stress, and care for yourself. You will be ineffective at helping anyone if you are in crisis yourself. Self-care is vitally important. Social work is the helping profession; and I also see what I do as a ministry. I am a Christian and in everything that I do at work and in my daily life, I try to show the love of Christ through my words and actions, especially to those clients who are hurting. Sharing that love gets me through the day.
<!- mfunc search_btn ->