<!- mfunc search_box_body ->
<!- /mfunc search_box_body ->
<!- mfunc feat_school ->
Featured Programs:
Sponsored School(s)
<!- /mfunc feat_school ->
Clinical Psychologist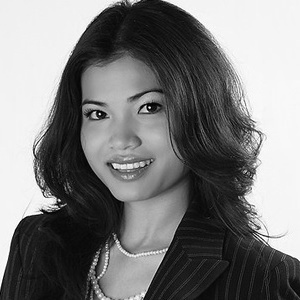 Shaelyn Pham, Ph.D., is a licensed psychologist who is also an author, coach, and speaker. She earned a doctoral degree in clinical psychology from the California Graduate Institute, and has been in practice for over 10 years. It was during her decade of practice that Pham founded her company: "Psychological Services and Holistic Health, Inc." (PSHH) and succeeded in opening offices in both Los Angeles and Newport Beach, California. Passionate about what she does, Pham considers her work a "mission" not just a career. The areas of her clinical focus include children, adolescents and adults with mood disorders (i.e., depression, bi-polar disorder), anxiety, anger management, trauma, addictions, and personality disorders.
Did you grow up wanting to be a therapist?
Well, I actually had always wanted to become a brain surgeon. It didn't quite work out when in a biology class I had to dissect a frog and I didn't have a steady hand. Since I knew I couldn't do brain surgery with that kind of hand, my next choice was the field of psychology which I absolutely loved. I remember my first psychology text; I read it and read it and read it. I didn't have to work at it. It came naturally, almost like a gift.
How would you advise students who are studying for their bachelor's in psychology but are uncertain about going immediately into a master's program?
After getting my bachelor's in psychology I took a year off to work for a non-profit. During that time, I worked with adolescents who were either at risk or already in the criminal youth system. I believe that if a student isn't sure about going into a master's program that this is a wonderful time and opportunity to get involved and experience the big picture. There is a lot of money involved in becoming a counselor, so any chance a student has to get hands-on experience is important. While getting my master's degree I worked full-time in the field in the area of out-patient case management. I got to do counseling and help people develop a picture of where they were and where they wanted to go in their lives. I'm very thankful and grateful to have had that opportunity to practice what I was learning in the classroom. The job gave me insight into what the career would be like.
What is unique about your work with clients?
I wanted to bring a highly competent team together to focus on providing holistic health services for our clients. Our approach is integrative to accommodate the unique needs of values and circumstances. Our emphasis at PSHH focuses on the clients' strengths and resiliency to promote self-empowerment and independence. We utilize cutting-edged, proven techniques, and evidence-based treatment methods. We also believe in the interconnectedness of the emotional, physical, intellectual, and spiritual to your 'whole' well-being.
Recently there were ads on the internet for psychologists willing to meet with clients strictly on the internet using Skype, etc. Do you practice in this manner?
As we move into this 21st century, we seem to be taking everything online. In that area, I essentially use it for scheduling appointments --I utilize the internet for that a lot. All of my patients have access online to my schedule to make it more convenient for them. As far as Skype, that is something I do in conjunction with in-person counseling. There is nothing that can compete with the intimacy of having the person right in front you. With therapy, there are a lot of things that are said, but as an experienced psychologist I also pick up on things which are left unsaid. With Skype I can only see the little square with a face; I don't see the things the client is doing with their hands, with their feet, shifting—all of that. It's not a complete picture. I do it in conjunction with clients with whom I deal with on a weekly scheduled basis. For example, if they are going out of town, or if they have something they need to talk about and can't make it to the session, that's a wonderful time to use Skype. However, I wouldn't do counseling exclusively through Skype.
I understand that you have a book due for publication in October 2014. About which topics can we look forward to reading?
Well the title of the book is, The Joy of Me: Uncover Your Loving Self Through the Art of Being Selfish. What I focus on in the book is how you can be happier with yourself and be more satisfied in your relationships. You can be selfish and have people love you for it! The topics I get into in the book are:
How to let go of guilt and shame.
The expectations and pressure you have put on yourself.
How to live a resentment-free life.
The false identity you have taken on.
The true measure of your worth.
The unconditional love you can give and receive.
<!- mfunc search_btn -> <!- /mfunc search_btn ->
What advice would you give someone who wants to become a psychologist?
If you are getting into the field of psychology do it because it is your choice—there is something you love or enjoy about the career. If you are entering the field because someone else said you should, then this is the time to reevaluate. Pay attention to your inner voice. As you go through the process of becoming a therapist there will be times you get tired, you will have doubts or 'paralysis by analysis.' You might think 'Oh my gosh it's going to take 7 years and cost all this money.' But you have to remember it doesn't matter what road you are taking there will be obstacles. If you are enjoying what you do and you are doing what you want to do, then you can plow through the obstacles. If you enjoy it, it doesn't feel like working. If instead you are thinking that you can't wait to get finished and get the process over with, then that's a yellow flag, an indication that you have something you need to look at. It's important that your heart and mind are in alignment and in harmony. It's important that the decision to become a therapist is a decision you make for yourself because you love what you will be doing.