<!- mfunc search_box_body ->
<!- /mfunc search_box_body ->
<!- mfunc feat_school ->
Featured Programs:
Sponsored School(s)
<!- /mfunc feat_school ->
Neuropsychologist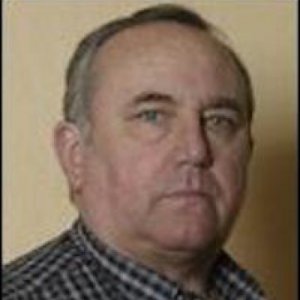 Dr. Henry Soper, PhD, has devoted his life to the field of Neuropsychology.  He received his doctorate in Physiological/Comparative Psychology from the University of Connecticut (1974), developed the Neuropsychology Concentration at Fielding Graduate University, and is currently doctoral faculty in the School of Psychology at Fielding.  Dr. Soper is also a fellow of the National Academy of Neuropsychology and of Psychonomic Science (honorary neuroscience society). He is an accomplished author of more than 70 scientific articles in the basic and clinical neurosciences, and has held several National Institutes of Health and other research fellowships.
Dr. Soper is known internationally for his work with ADHD, autism, schizophrenia, handedness, experimental psychology, experimental and clinical neuropsychology, and language development.  In the past, he directed the clinical neuropsychology internships program at Camarillo State Hospital.  His past and present research includes investigations into cognitive hemispheric specialization and the bases of different forms of intellectual functioning.
Dr. Soper, how would you describe the field of Neuropsychology?
The American Psychological Association provides the best definition of Clinical Neuropsychology. It is the official position, approved by the board of directors in 2001.  This definition expands upon and modifies the 1989 definition by Division 40 of the American Psychological Association, which was used as the foundation for this updated document.
[ A clinical neuropsychologist is a professional within the field of psychology with special expertise in the applied science of brain-behavior relationships. Clinical neuropsychologists use this knowledge in the assessment, diagnosis, treatment, and/or rehabilitation of patients across the lifespan with neurological, medical, neurodevelopmental and psychiatric conditions, as well as other cognitive and learning disorders. The clinical neuropsychologist uses psychological, neurological, cognitive, behavioral, neurophysiological principles, techniques and tests to evaluate patients' neurocognitive, behavioral, and emotional strengths and weaknesses, and their relationship to normal and abnormal central nervous system functioning. The clinical neuropsychologist uses this information and information provided by other medical/healthcare providers to identify and diagnose neurobehavioral disorders, and plan and implement intervention strategies. ]
<!- mfunc search_btn -> <!- /mfunc search_btn ->
Based on the NAN definition of Neuropsychology, why believe this field is gaining such eminence as a sub-field of psychology?
Neuropsychology addresses basic, fundamental questions about the human condition, which we have never had the knowledge or tools to look at before. An individual neuropsychologist can focus in on any number of areas, ranging from dementia to disorders of infancy and childhood; from sociopathic presentations to depression and schizophrenia; from autism and ADHD to learning disorders, and such. In a way, we are trying to address the question of why are people are the way they are, why do they have the difficulties they do, and what can be done to ameliorate them.
Can you tell us about the Fielding Graduate University's APA-accredited program? What is your role at Fielding?  
I designed this program so that it would be the one I wanted when I first entered the field. The objective is to train students to become proficient journeyman neuropsychologists, and to give them the essential tools and knowledge to practice independently and effectively. At the time, I had no idea what a pull it would be for students applying to Fielding. As the current Director of the Neuropsychology Concentration, I feel that research is an important aspect of neuropsychology, and I encourage students to conduct research to find the answers to their questions. We have had some 35 students author or coauthor scientific papers or presentations in the past five years. 
Why did you personally pursue a career in the field of Neuropsychology?
My initial PhD. was in physiological psychology – trying to find out how the brain works and what can go wrong (e.g., epilepsy). I found I could get more done using humans as subjects rather than monkeys and such, so I went back to school to complete the clinical training to add that to my armamentarium. I already had an insatiable appetite for research and this opened a lot of gates to address the basic questions I had. My animal work had mostly been on the higher cortical areas, which are the black boxes in neuropsychology. This helped a lot. Recently I have started working on how individuals with brain damage think, or how velociraptors think. 
What advice would you have for students wishing to enter this field, (specifically Neuropsychology)?
You have to have a curiosity that is almost unstoppable and a desire to learn how the brain works. You should develop a strong background in clinical psychology and an ability to evaluate patients to find out just what is going on, as opposed to what they can talk about. Be willing to work long and hard, to observe as much as you can and to learn from others what it is that you are observing.
Learn more about becoming a neuropsychologist.
<!- mfunc search_btn -> <!- /mfunc search_btn ->