How to Become a Social Worker in Delaware
<!- mfunc search_box_body ->
<!- /mfunc search_box_body ->
<!- mfunc feat_school ->
Featured Programs:
Sponsored School(s)
<!- /mfunc feat_school ->
Delaware Basic Licensing Requirements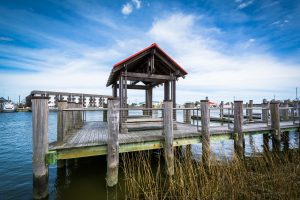 Social work is best understood as a profession that, through the direct application of social work theory, deals in the advocacy, assessment and treatment of individuals or families that are dealing with psychosocial dysfunction. Practicing as a social worker can include dealing with ailments that include both mental and physical disabilities, emotional disorders and substance abuse.
To become a social worker in Delaware, one must meet the requirements and apply for a Licensure in Clinical Social Work (LCSW), the only license in social work that the state offers.
Learn more about social work degrees in Delaware
Read on to get a more detailed explanation of the requirements needed to obtain an LCSW in Delaware.
<!- mfunc search_btn -> <!- /mfunc search_btn ->
LCSW Requirements in Delaware
Master's Degree in Social Work: All applicants attempting to acquire a LCSW in Delaware must have completed their Master's Degree in Social Work from an accredited CSWE university or college. Applicants will also need to compel their accredited CSWE school to send an official transcript of their Master's degree work directly to the Delaware Board of Clinical Social Work Examiners.
Supervised Experience: Applicants must provide documentation of two years—no less than 3,200 hours—of clinical work experience completed after the completion of the master's degree from a CSWE accredited school. 1,600 of these post-master's degree clinical hours must be under direct professional supervision. The applicant's supervisor must complete a Supervisory Reference form documenting their credentials as well as the applicant's clinical work experience. For the supervisory hours to be accepted, the applicant's supervisor or supervisors must be master's level degree social workers, licensed clinical social workers or licensed psychiatrists/psychologists. Applicants unable to find an LCSW willing to supervise may complete a Documentation of Attempts to Secure LCSW Supervision form to request this requirement be waived.More information about clinical hour requirements and precisely what types of clinical work will be considered acceptable can be obtained directly from the Delaware Board of Clinical Social Work Examiners.
Completion of ASWB Clinical Work Exam: Applicants who have met the supervised clinical work experience requirement must take and pass the ASWB clinical work exam. After being approved to take the exam, the applicant must complete it within a two-year time period, after which the application will lapse and must be resubmitted. Once the exam has been completed with a passing score, the application will be approved and issued.In the case that the applicant has already completed the exam, a certified score report must be arranged to be sent directly to the Board of Examiners.
Additional Requirements for Acquiring and Maintaining a LCSW in Delaware
Background Check: All applicants must complete a Criminal History Record Check Authorization to allow for a background check at both the State and Federal Level. Applicants also must arrange to be fingerprinted in order to complete this requirement.
Proof of Previous Licensure: When an applicant has been previously licensed as a social worker in another jurisdiction—whether U.S. territory, state or Washington, D.C.—proof of this licensure must be provided to the Board of Examiners. License verification must be received by the Board of Examiners directly from every jurisdiction the applicant was previously licensed in.
Continuing Education: To maintain an LCSW in Delaware, licensees must complete at least forty-five hours of continuing education every two years. Only ten of these hours may be self-directed and three must be comprised of a course in ethics that is approved by the Board of Examiners. Further information on continuing education can be had by visiting the Delaware Board of Social Work Examiners.
The Importance of CSWE Accreditation
The Council of Social Work Accreditation develops and employs accreditation standards to ensure that all potential social workers are properly equipped with the knowledge of both ethics and critical thinking necessary to effectively and compassionately practice social work in their communities. The accreditation process that is administered by the CSWE takes place in almost all of the fifty states and takes place in a multiple level process that is available in post-secondary education, as well as graduate level programs.
<!- mfunc search_btn -> <!- /mfunc search_btn ->
Persons without a CSWE-accredited degree could potentially apply with their respective state board for an exemption. However, the majority of exemptions are typically granted to individuals already licensed to practice other related disciplines like medicine or psychology.
Search Accredited Social Work Programs
<!- mfunc feat_school ->
Featured Programs:
Sponsored School(s)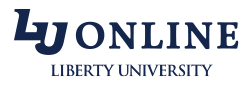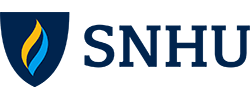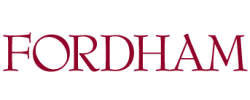 <!- /mfunc feat_school ->
Additional Resources for Social Workers in Delaware: