How to Become a Licensed Social Worker in Wyoming
<!- mfunc search_box_body ->
<!- /mfunc search_box_body ->
<!- mfunc feat_school ->
Featured Programs:
Sponsored School(s)
<!- /mfunc feat_school ->
Wyoming Social Work Licensing Requirements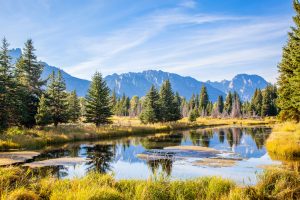 The Wyoming Mental Health Professions Licensing Board defines social work as the application of social work theory and methods to the diagnosis, treatment and prevention of psychosocial dysfunction, disability or impairment, including emotional and mental disorders. Social work can take the form of psychotherapy in face-to-face or group situations, client or patient advocacy, and certain other mental health procedures depending on the social worker's level of licensure.
In Wyoming, there are two levels of social work license that are available to applicants:
Learn more about Social Work Degrees in Wyoming
<!- mfunc search_btn -> <!- /mfunc search_btn ->
General Requirements for Social Work in Wyoming
Applicants seeking either level of social work licensure in Wyoming must fulfill a list of general requirements before licensing can be approved. Candidates for social work must have reached the majority age of 18 before applying. Applicants cannot have been convicted of either a felony or a misdemeanor that is related to moral delinquency; waivers may be granted for this stipulation if the Licensing Board determines it serves the public interest. Those seeking a license for social work must also be United States citizens at the time of application.
Finally, social workers are required to adhere to the National Association of Social Workers Code of Ethics.

CSW Requirements in Wyoming
Before discussion of the exact licensing requirements for social work in Wyoming as a certified social worker (CSW), it is important to note that certified social workers are only permitted to practice social work theory under the supervision and guidance of a qualified clinical social worker. Additional supervisory requirements for certified social work may be found with the Wyoming Mental Health Professions Licensing Board.
Education: To be granted certification as a certified social worker in the state of Wyoming, applicants must have completed a bachelor's level degree in social work from a social work program that has been accredited by the Council on Social Work Education (CSWE).
Recommendations: The Licensing Board requires that all applicants for social work prove their integrity, character and professional acumen in the field of social work by procuring three professional recommendations that will attest to the candidate's ability to practice social work theory in a professional manner.
Exam: After completion of a bachelor's level social work degree, certified social work candidates must earn a passing grade on the Association of Social Work Boards (ASWB) examination at either the Bachelor's or Master's level. Additionally, applicants are only allowed to attempt the examination three times, with one additional attempt possibly being granted by the Board upon approval of the applicant's plan of remediation.
Code of Conduct: In addition to abiding by the National Social Workers Code of Ethics, certified social workers in Wyoming must adhere to additional conduct requirements. Firstly, candidates may not present themselves as social workers until certification has been granted. Secondly, the certified social worker must reveal their supervisory requirement to all clients before advisement can begin. Finally, the qualifications of the certified social worker's supervisor must be included on all official advisement documents.
LCSW Requirements in Wyoming
Education: Completion of a master's degree in social work obtained from a CSWE accredited social work program is required before licensure as a licensed clinical social worker (LCSW) will be granted.
Experience: Once a candidate has completed their master's degree in social work, they must complete a set period of clinical work experience before the application process can proceed. The clinical work experience must be supervised by a qualified licensed clinical practitioner and must reach at least 3,000 hours, 1,200 of which must consist of direct interaction with clients. The remaining hours should be focused on activities that will assist the social work in treating their clients. Lastly, 100 of the 3,000 hours should comprise of face-to-face interactions with their clinical supervisor.
Exam: Upon completion of post-graduate clinical work experience, candidates should sit and attain a passing grade in the ASWB administered Advanced Generalist or Clinical level examination. Only three exam attempts will be allowed before the applicant must submit a plan of remediation to the Board in order to be granted one additional attempt.
Recommendation: Applicants must provide three professional letters of recommendation that attest to their integrity and ability to satisfactorily perform clinical level social work.
Code of Conduct: Licensed clinical social workers must adhere to the same code of conduct that is required of certified social workers, as well as abiding by the National Social Workers Code of Ethics.
The Importance of CSWE Accreditation
Across nearly all fifty states, the Council of Social Work Education provides accreditation to universities and colleges that offer social work programs at all levels. Over a multi-step process, social work programs are accredited in order to make sure that all potential social workers are possessed of the necessary skill to effectively apply social work theory in their communities upon graduation. Accreditation means that any social worker who graduates from their program will have been taught critical thinking skills at a high level, as well as the proper manner to serve their future clients. Waivers for the accreditation requirement are occasionally granted, but approval is granted on a case-by-case basis and is generally reserved for licensed psychologists and medical professionals.
<!- mfunc search_btn -> <!- /mfunc search_btn ->
Persons without a CSWE-accredited degree could potentially apply with their respective state board for an exemption. However, the majority of exemptions are typically granted to individuals already licensed to practice other related disciplines like medicine or psychology.
Search Accredited Social Work Programs
<!- mfunc feat_school ->
Featured Programs:
Sponsored School(s)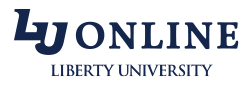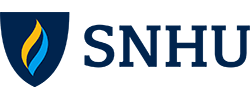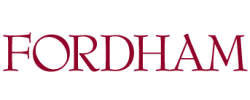 <!- /mfunc feat_school ->
Additional Resources for Social Workers in Wyoming: